The Little
Black Dress
The little black dress
The Little Black Dress
What happens when AI designs a Little Black Dress?

---
"Black is poetic. How do you imagine a poet? In a bright yellow jacket? Probably not." --Ann Demeulemeester

The Little Black Dress (LBD) is an essential item for any women's wardrobe. Often described as an elegant and versatile black dress, LBD is suitable for all occasions. We present you LBD-AI, an artifical intelligence algorithm's take on designing a little black dress.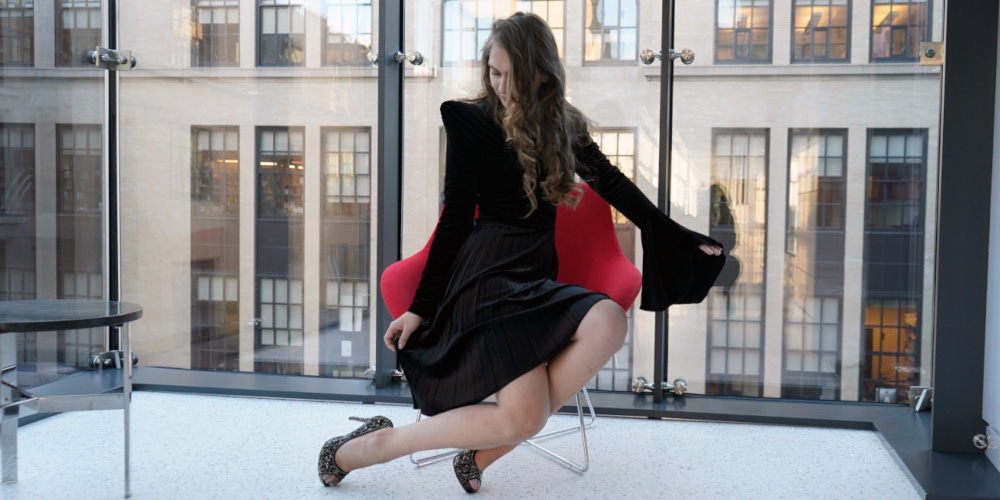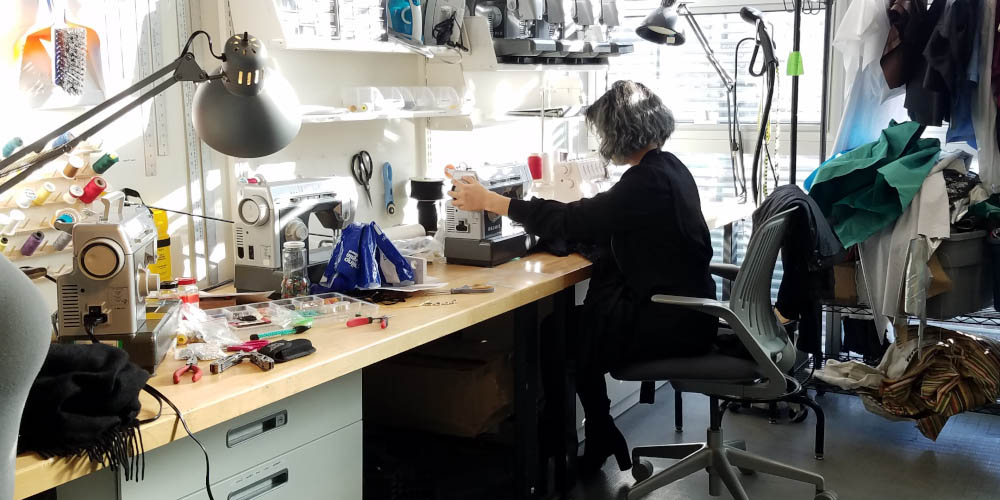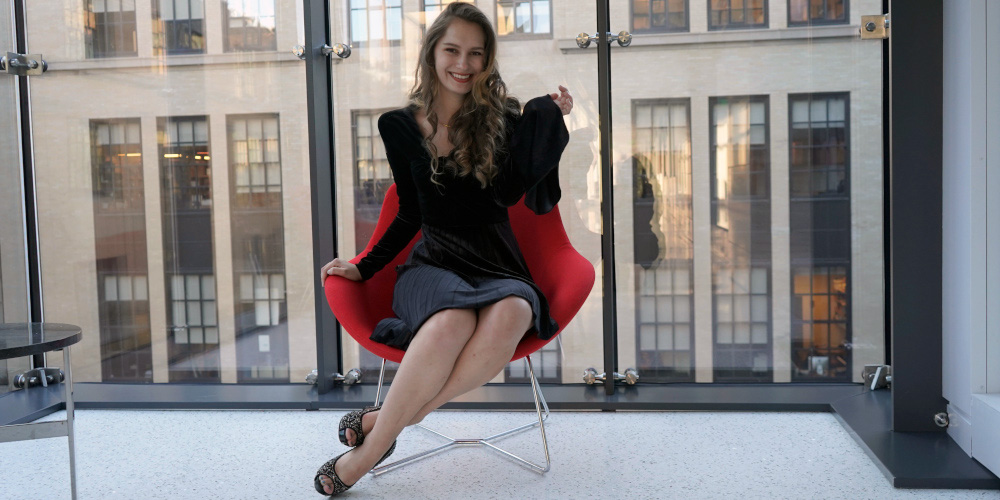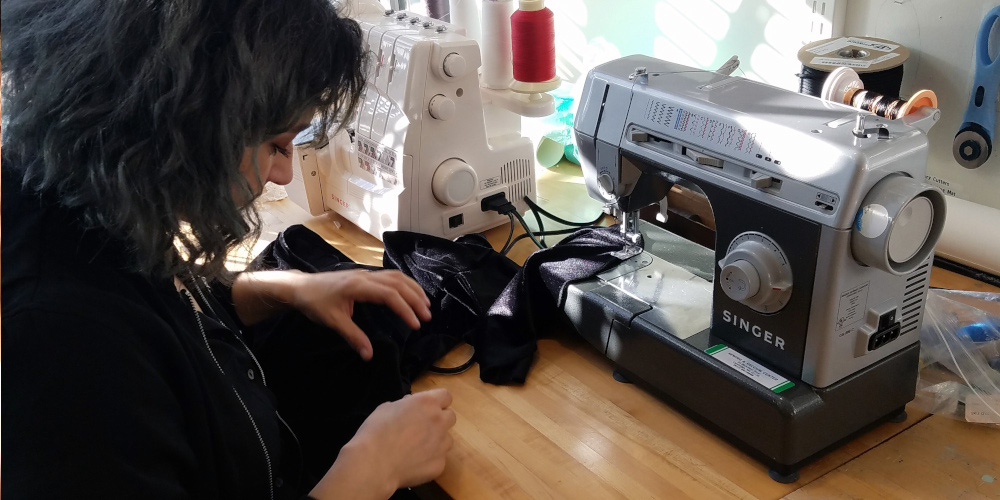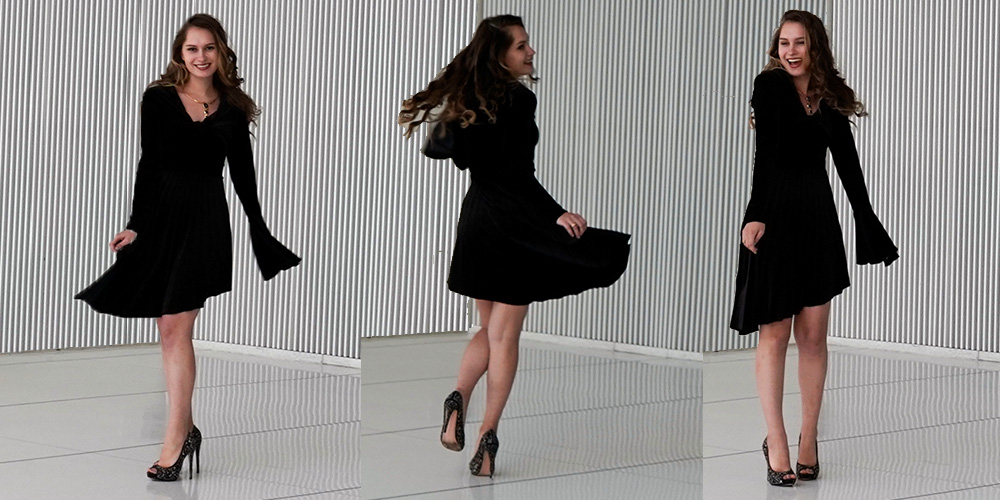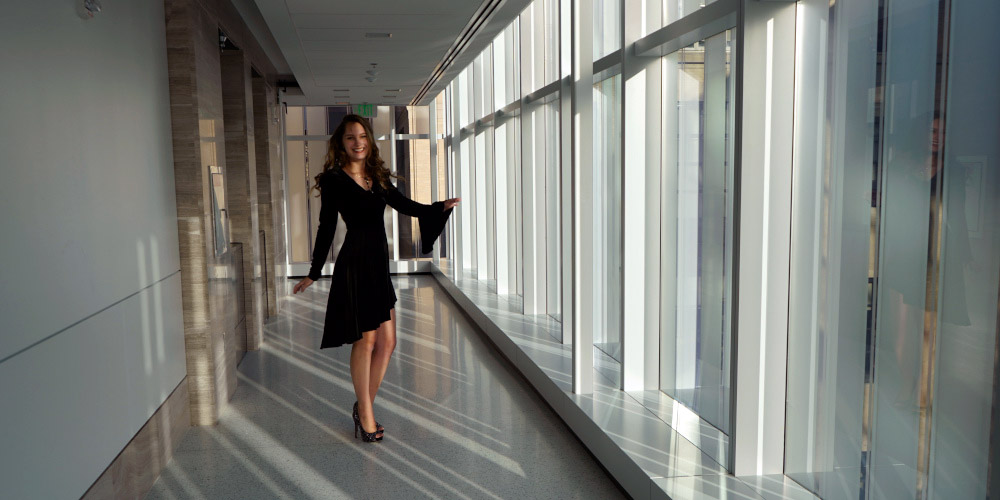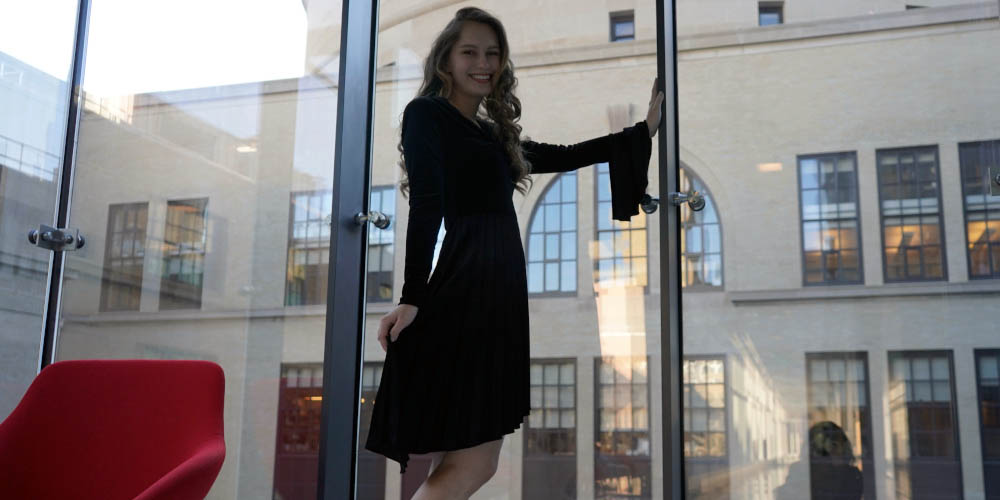 The Little Black Dress
How did we do it?
Step 1: AI-Generated Design
We trained a GAN (Generative Adversarial Network) on thousands of dress designs. The AI algorithm learned how to generate new designs that don't exist in the dataset. We picked one of the designs AI hallucinated and decided to bring it to reality! Learn more.
Step 2: Human-AI Collaborated Design
We created a human-AI collaborated design inspired by the novel ideas AI suggested (such as a bell sleeve on one side, asymmetrical neck and skirt details and pointy shoulders).
Step 3: Made in Real Life
We shopped for fabrics and other materials, and made the little black dress (re-imageined by AI) in real life!
Premiered at Congreso Futuro
LBD-AI was premiered at Congreso Futuro, Santiago, Chile during a talk given by Pinar Yanardag on Human-AI Collaboration. The talk featured different collaborations artists & artisans made with artificial intelligence, and showcased many human-AI collaborated creations, including jewelry, graffiti, perfume, theater plays, pizzas, music, and many more.

Learn more on How to Generate (Almost) Anything project.
AI-Generated Jewelry
LBD-AI is accompanied by human-AI collaborated jewelry! We collaborated with jewelry artist Erin Genia to re-imagine AI-generated necklace designs and the results were amazing!

Read more on this collaboration.
The Little Black Dress
The Team